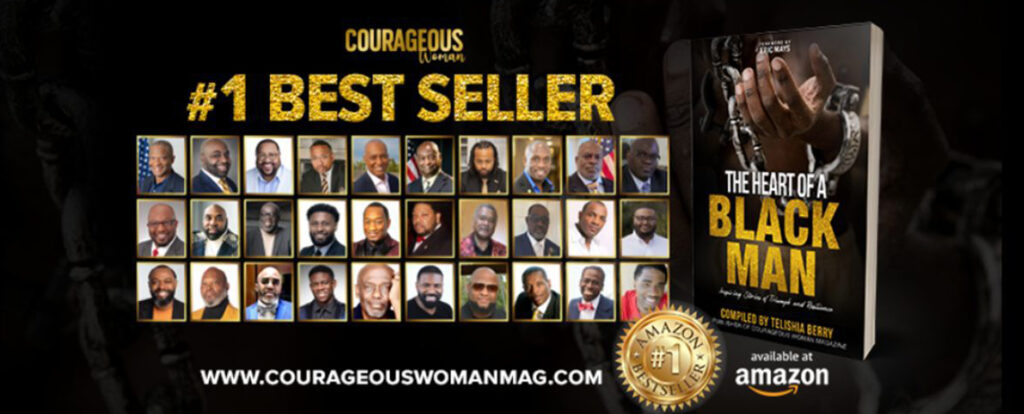 Woodbridge, VA – April 28, 2023 – First Home Alliance Founder and President Larry Laws is now part of an exciting new book just released. Laws is now co-author of the anthology "The Heart of a Black Man: Inspiring Stories of Triumph and Resilience" a compelling collection of stories that provide a resounding voice to the experience of Black men who have faced significant adversity, but risen to the challenge.
Publisher Telishia Berry has said, "For centuries black men have faced many disparities. Many were lost, broken, and defeated, while others stood firm and advocated for their rights. In this book, these courageous men have shared their heartfelt stories of triumph, and beating the odds." The book offers a unique message of hope and empowerment by sharing these personal stories of resilience, perseverance, and triumph of Black men.
The unfortunate reality is that throughout history, systemic injustices, racism, and discrimination have resulted in a range of obstacles that negatively impact the lives and well-being of Black men and their families. Laws himself shares his own story of being misidentified and falsely accused of a crime he did not commit, but his life was still turned upside down.
Laws himself added, "Readers can gain insight into the struggles and victories that have shaped the lives of Black men. Anyone seeking a deeper understanding of the experiences of Black men and the strength that resides within their hearts should read this anthology." The book is availible on Kindle or in print from Amazon, and has recently reached the #1 bestseller spot.
First Home Alliance is a HUD-approved 501(c)3 not-for-profit housing counseling agency promoting financial literacy and economic self-sufficiency. Their mission is to increase home ownership among low-to-moderate income communities and to sustain ownership through loss-mitigation counseling and foreclosure intervention. For more information or to make a tax-deductible donation to empower their mission please visit: www.FirstHomeAlliance.org