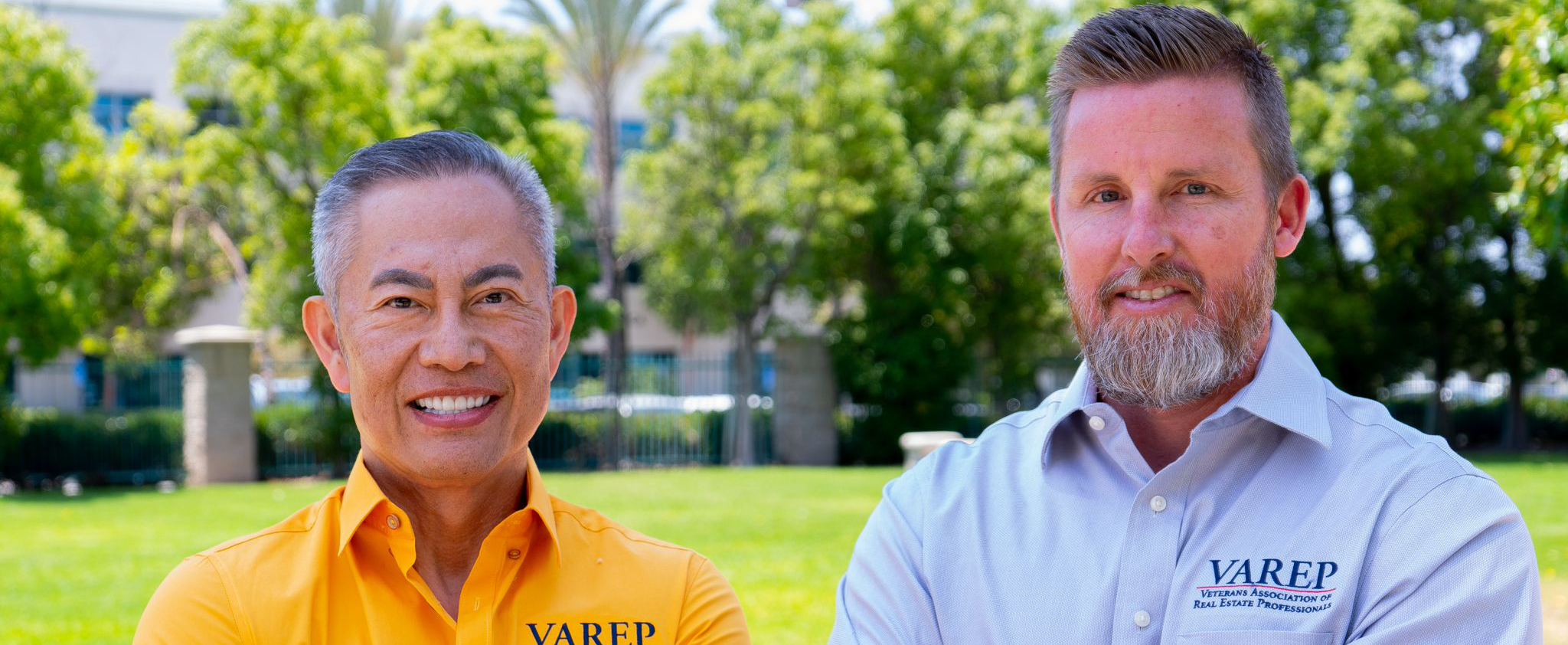 Woodbridge, VA – June 28, 2023 – First Home Alliance is proud of their positive impact on the community, an ideal they share with the Veterans Association of Real Estate Professionals (VAREP). A community organization that FHA and their President and Founder Larry Laws have partnered with over the years, sharing a common goal of helping Veterans transition to successful new phases of their lives.
In the July episode of Rock Your Block, Laws speaks with Son Nguyen and Dustin Luce, the Founder and Co-founder of VAREP. The organization is a nonprofit HUD-approved Housing Counseling agency which provides financial education workshops, foreclosure prevention, and rental counseling to the military and veteran communities across the nation. Their economic development programs help transition military and veterans with job training and placement assistance and assists veterans to standup their own up businesses through community mentorship partnerships.
The three men discussed the various paths and ideals that brought Nguyen and Luce together to create this important community organization, and their passion in giving back to the communities that helped forge them. They discussed the VAREP Stop, Drop, and Push Campaign to address the shocking revelation of a 2013 survey which revealed that 22 veterans per day were dying of suicide. The Robert Calloway Housing Grant (RCHG) and the Military Veteran Emergency Grant (MVEG) were also topics along with the Veteran Cares Thrift Store. You can watch the full interview here:
VAREP, established in 2011, is a nonprofit 501(c)(3) and HUD-approved housing counseling organization dedicated to increasing sustainable homeownership, financial-literacy education, VA loan awareness, and economic opportunity for the active-military and veteran communities.A variety of programs, including VAREP CARES, providesaid to veterans with overdue bills, rent, and other emergency expenses. More on this vital organization can be found here:www.varep.net
Rock Your Block is a weekly tv program aired by Fairfax Public Access (FPA) on Channel 10. The show shines a spotlight on Fairfax County and Washington-area neighborhoods and individuals doing good in their communities and encouraging others in similar acts. Channel 10 airs local programming indicative of the diverse lifestyles and interests of the Washington metro area. Rock Your Block airs Tuesdays at 2:30pm, Fridays at 6pm, and Saturdays at 12:30am.
First Home Alliance is a HUD-approved 501(c)3 not-for-profit housing counseling agency promoting financial literacy and economic self-sufficiency. Their mission is to increase home ownership among low-to-moderate income communities and to sustain ownership through loss-mitigation counseling and foreclosure intervention. For more information or to make a tax-deductible donation to empower their mission please visit: www.FirstHomeAlliance.org.