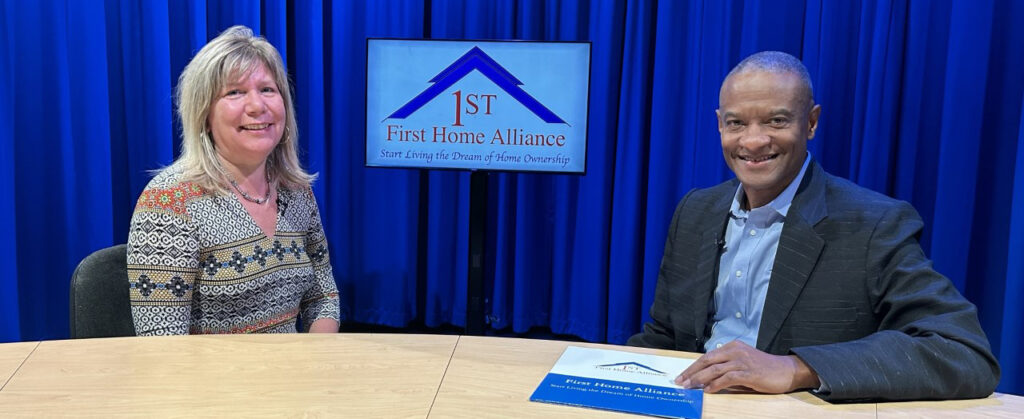 Woodbridge, VA – March 3, 2023 – In honor of Women's History Month, First Home Alliance President and Founder Larry Laws interviewed Realtor and veteran Liz Blackmon for the March episode of Rock Your Block. Blackmon is a real estate professional, retired federal law enforcement member, disabled military veteran, breast cancer survivor, and  as one client said it best… "a Dream Maker." 
Blackmon is recognized in her community for helping nurture dreams turn into reality. Whether aiding with relocation to temporary housing, rentals, buying, or selling, she is always guiding those in need in the correct direction and has assisted numerous military personnel as they transition from one location to their next. She is a remarkable woman, fighter, survivor, and works hard to give back to her community in a big way.  
Laws initiated their discussion by asking Blackmon where she was from and eliciting some details about her family life and their favorite family activity. Then the conversation turned to life in the Army. The two veterans discussed the factors that helped influence Blackmon's decision to serve in the Armed Forces and when she joined the service. They discussed the role she held in the military and talked about some of her responsibilities and assigned tasks. 
Next the two discussed when Blackmon left the military and how she decided upon her next role in federal law enforcement. Blackmon also told the story of meeting her husband and regaled Laws with tales of her travels and a few of the interesting places she has had the pleasure of visiting. There was also discussion of how the expectations of military life varied from some of the mundane realities.  
Then conversation turned toward Blackmon's current role as realtor and entrepreneur with Blackmon Homes Team and Allison James Estates and Homes. They talked about when Blackmon became a real estate agent and the areas of the DMV in which she typically operates to rent, buy, or sell homes. The interview drew to a conclusion with some tips Blackmon provided to future homebuyers who might be watching.  If you'd like to watch the interview in it's entirety it can be viewed here: https://www.youtube.com/watch?v=P7XddYRDmZk&t=2s 
Rock Your Block is a weekly tv program aired by Fairfax Public Access (FPA) on Channel 10. The show shines a spotlight on Fairfax County and Washington-area neighborhoods and individuals doing good in their communities and encouraging others in similar acts. Channel 10 airs local programming indicative of the diverse lifestyles and interests of the Washington metro area. Rock Your Block airs Tuesdays at 2:30pm, Fridays at 6pm, and Saturdays at 12:30am. 
First Home Alliance is a HUD-approved 501(c)3 not-for-profit housing counseling agency promoting financial literacy and economic self-sufficiency. Their mission is to increase home ownership among low-to-moderate income communities and to sustain ownership through loss-mitigation counseling and foreclosure intervention. For more information or to make a tax-deductible donation to empower their mission please visit: www.FirstHomeAlliance.org