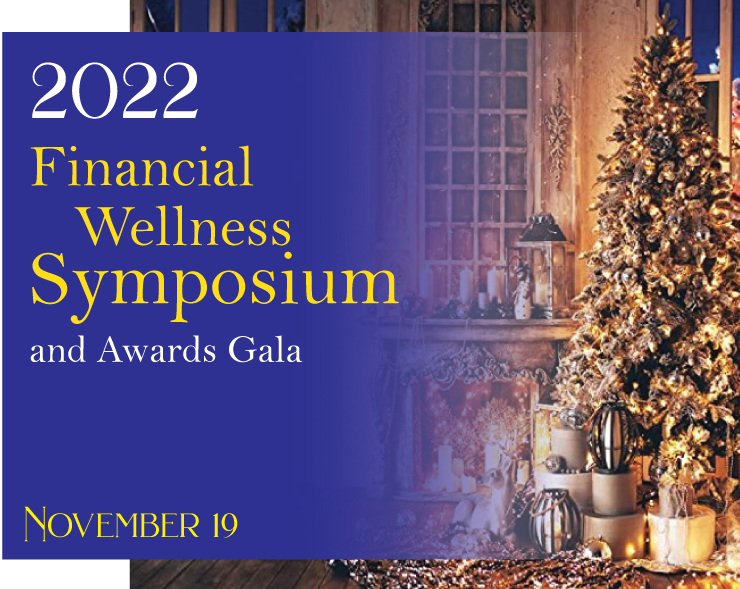 Woodbridge, VA – October 27, 2022 – As this year's First Home Alliance Annual Symposium and Awards Gala approaches, President and Founder Larry Laws is proud to announce more specifics on this year's Financial Wellness Symposium. The event will consist of a full day of community collaboration, financial education and empowerment with sessions designed to raise awareness and improve financial health. There will also be a focus on increasing physical and mental well-being. Laws stated, "To strengthen our communities, we must also strengthen ourselves."
The day will consist of a variety of break-out group sessions, including a rare opportunity to complete a full HUD-Certified Homebuyer Education Course. The course is recommended for ALL first-time homebuyer buyers, no matter their circumstance. But it is required by first-time homebuyers seeking assistance from federal, state, and local government sources and programs. The Symposium offers the entire course, in-person, and in one day. Mortgage Loan Officers may want to suggest Symposium attendance to their clients who are preparing for homeownership.
The Financial Wellness Symposium will begin at 9:00 a.m. and conclude at 4:30 p.m. Registration to the Symposium is open to the public and free, but a $10 tax-deductible donation is recommended. The donation helps defer cost and provides attendees with a continental breakfast and lunch with a motivational keynote speaker. Registration also makes attendees eligible for a variety of household giveaways at the end of the Symposium!
The keynote speaker will be Victor S. Angry, Neabsco District Supervisor of the Prince William County Board of Supervisors. The Luncheon will also include a fundraiser for the American Legion 114 Post as we commemorate their 76th anniversary. Proceeds will help support the Paul W. Mitchell, Jr. American Legion Post 114 sustainability and revitalization efforts, and a new Post home.
The workshop sessions will cover a variety of topics to include money management, credit and credit reporting, home inspections, the role of a real estate agent, and dispelling VA loan myths. Other classes will be available and primarily focus on increasing financial and health awareness and housing opportunities for low-to-moderate income and military veteran families. Attendees can even start their day off with some movement and stretching during a session titled Enjoying Yoga While You Work.
As the day continues, a VIP Networking Reception and Silent Auction will be followed by a formal Awards Gala. The evening will have a festive holiday theme and celebrate the Season of Giving. During the evening, we will present local community members with service awards and highlight some of this year's success stories with live in-person testimonials. Separate tickets from the Symposium registration are required to attend the Reception and Awards Gala. For more information, to purchase tickets and review available sponsorships please visit: https://firsthomealliance.org/2022-awards/ and click on Buy Tickets Now.
First Home Alliance is a 501(c)3, not-for-profit, HUD-approved housing counseling agency promoting financial literacy and economic self-sufficiency. Their mission is to increase sustainable homeownership among the underserved low-to-moderate income and military communities. First Home Alliance has served over 1000 families in FY2022 and more than 18,000 households, since their 2002 inception.  Visit their website at  www.FirstHomeAlliance.org for more information or to make a donation.