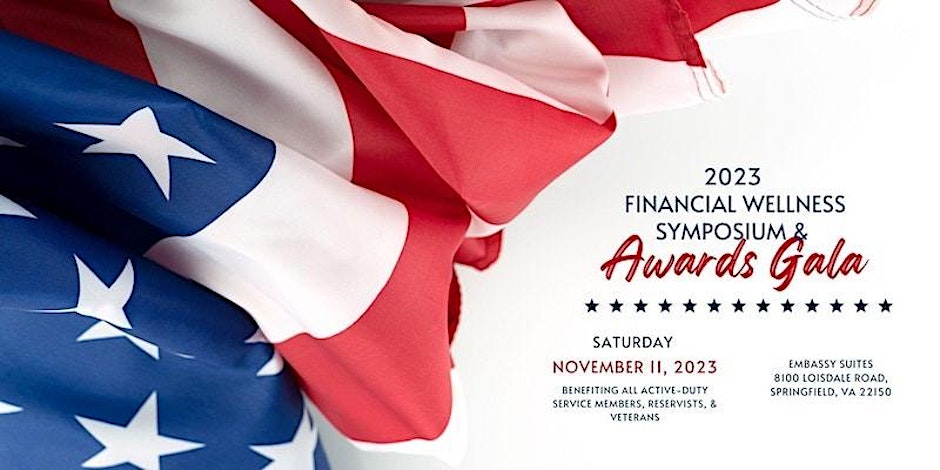 Woodbridge, VA – September 15, 2023 – First Home Alliance (FHA)is enthusiastic to announce the date and some early details for this year's Annual Financial Wellness Symposium and Awards Gala.FHA President and Founder Larry Laws is proud to announce a few early details for this year's event. The first announcement is to welcome three notable sponsors for this year's Gala.TD Bank, VA Housing, and Frederick Douglass Housing…


Laws said, "The symposium and gala will take place on Veteran's Day, November 11, so mark your calendars now and get your tickets. We're excited to celebrate and honor those who are serving, or have served, in our Armed Forces and come together to raise awareness and funds to increase housing opportunities for low-to-moderate income and military veteran families."
The Financial Wellness Symposium will begin at 9:00 a.m. and conclude at 4:30 p.m. with registration open to the public, and tickets available now. It will be a full day of collaboration, education, and empowerment designed to raise awareness, improve financial health, and physical and mental well-being. The event empowers participants through motivational speakers and industry experts, and will  include a rare opportunity to complete a full HUD-Certified Homebuyer Education Course, in-person, in one day. Watch our social media platforms for additional details as they are announced.
The evening'sformal gala requires separate tickets and will honor important community leaders with a few distinguished awards. The annual gala also serves as a fundraiser to support FHA's mission. A VIP Networking Reception will welcome gala guests and set the mood for a festive evening. A plated dinner will be served and live music will encourage guests to dance the night away in honor of those in attendance. The event will take place at the Embassy Suites in Springfield, Virginia, and tickets or sponsorships are available here: https://firsthomealliance.org/symposium-and-gala/
First Home Alliance is a 501(c)3, not-for-profit, HUD-approved housing counseling agency promoting financial literacy and economic self-sufficiency. Their mission is to increase sustainable homeownership among the underserved low-to-moderate income and military communities. First Home Alliance has served over 1000 families in FY2022 and more than 18,000 households, since their 2002 inception.  Visit their website at  www.FirstHomeAlliance.org for more information or to make a donation.